Left Cortona at 9am. Drove to Roma. Stopped in Orvieto for 1.5 hours. Very cool ornately decorated church. Each church seems to get grander and grander. Saturday's St Peters Basilica should be the best.
Pictures from Orveita.
We continued onto Rome.Chris continued to sleep. He would fall asleep almost instantly whenever we were in the van.
Found B & B. Not as nice as the others but they did have a cute puppy.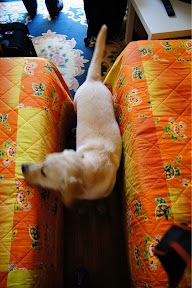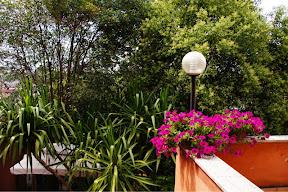 We were right outside the Vatican Wall and we walked over to St Peters Square. Ate at a place we should not have. We did not listen to Rick James. Very expensive for self serve and just tasted OK. Have not had a bad meal yet. Some just taste better then others.