Chose between red and green open on/off bus. Bought 24 hour pass and got seat on top rear.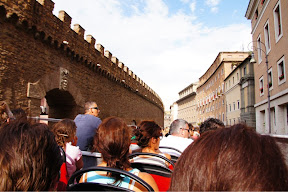 Rome was really really crowed. We missed Tuscany.
Stopped at Coliseum.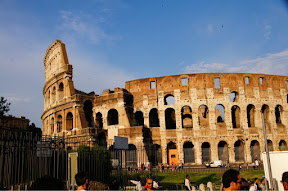 The green open bus was a poor choice.
Waited one hour for return bus but never showed up. Another couple from New York had same problem. Took Metro to Spagne stop. Metro gross and crowded. Rome crowded and gross. Miss Tuscany.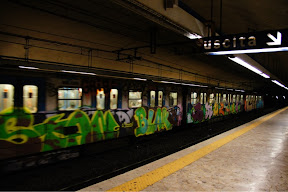 Spanish Steps closed for concert/ opera. People dancing in the streets on way home.
Treve Fountain very cool. Kandice and I wanted to make sure we went at night and we did. I went the next day during the day at it was not as good. What shoulder do you throw coin over.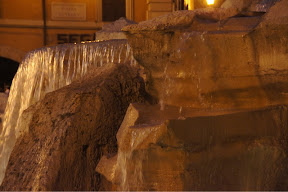 Did I mention how crowded Rome is?
Stopped for dinner. Just had salad. But very good. Going to miss the salads and bread with diner.
Walked back to Metro but it's stops at 9pm because of constructions you have to take bus. We took taxi. Cost us about the same as Metro per person.