I was extremely full from yesterday's delicious food so nothing to report about food. After a very productive day at the conference I went back to the hotel to change into comfortable clothes and shoes and grab my camera and a jacket.
I headed to the Powell/Market Cable Car stop to ride it Fisherman's Wharf. I took lots of pictures and uploaded them to
a picasaweb album
, but here are some. I also tried shooting video. I shot most of the ride and had fun making an
iMovie trailer
.
WHALE!!!!!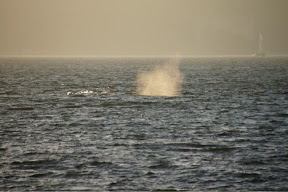 I took lots of pictures of the sun setting over the Golden Gate Bridge experimenting with the many features of my new camera. These may not be the best ones but I need time to see them on a real computer instead of the iPad.
CHOCOLATE!!!!!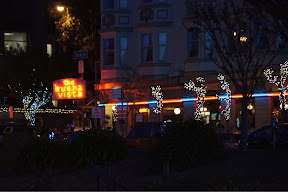 Manny--Didn't try the Irish Coffee because I didn't want to be awake all night.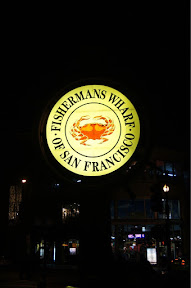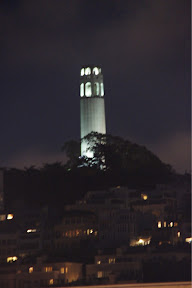 The line was short but the wait long for the ride home. Met a soon to be graduate from New York's
Rochester Institute of Technology
who just had an for an interview for an Information Security position at Zynga and a group of people from Minnesota out for conference.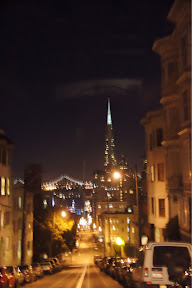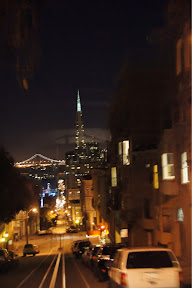 I said no food but I am going here for breakfast.
Time to go cram my brain full of info.
B