This is my second attempt as I lost what I wrote the first time. Now trying from app I downloaded. My losing post reaffirms that Safari sucks. But I am really tempted to give Apple money for my own iPad. It beats carry around a heavy laptop. I started the blog to use for my trip to Italy later this year. I want to share pictures with you all. Here goes my second attempt at posting pictures.
View from hotel room.
Anyone know how add a comment other then typing below?
View from other side of room.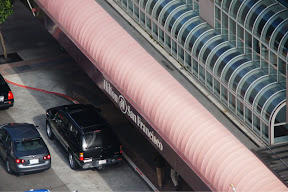 Conference hotel. Right across the street.
My Hotel. Saving the great state of California money.
Just kidding. The Hotel Serrano. Very nice hotel with free wifi and LCD tv I can connect laptop to to watch Hulu.
Thought this was cool shot of reflection of sunset last night.
Breakfast!! Was on Diners, Drive-Ins, and Dives. Stood in line to get in. It is very small.
Menu. Tried to crop photo to see better but don't have an app for that yet.
Omelet! Toast was incredible. Home made sourdough. Will go back to try pancakes with real warm maple syrup.
Next are some random pics and walk back to hotel.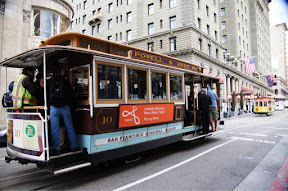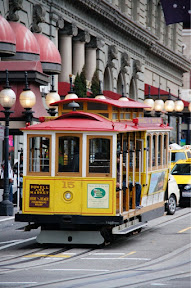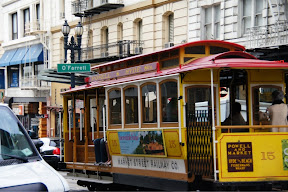 That is it so far. The Conference calls. More later. Tonight is North Beach and the Stinking Rose.